5 In Front With Bob McClure
Each week, a familiar Woodbine Mohawk Park horseperson will step into the spotlight to answer a handful of fun, offbeat questions, while giving readers a unique perspective into their personality on and off the racetrack.
Closing in on 3,000 career wins, Bob McClure won his first O'Brien trophy as Canada's 2020 Driver of the Year following a career-best season in purse earnings. McClure reached several milestones in 2020, including leading all Canadian drivers in earnings, winning his first Breeders Crown championship and capturing the Lampman Cup as the Ontario Sires Stakes' leading driver. One year earlier, the multiple stakes winning reinsman partnered Forbidden Trade to Hambletonian glory.
You get to host a Woodbine Mohawk version of the reality show Survivor. Who takes the crown?
"That would be an absolute blast. There are lots of personalities and possibilities for that. I'm going to have to go with Trevor Henry. All that outdoor and survival stuff, I think he has what it takes to get it done. If it was some kind of hillbilly setting, all the better."
You get to drive one card at any racetrack in Canada (other than Mohawk). Which one do you choose and why?
"Hanover Raceway. It's just a fantastic place. It's such a fun spot to race. The people are great, and they usually get a really big crowd. It's such a great atmosphere that everyone should experience." ​ ​
Chef Robert Bakular from Mohawk Harvest Kitchen prepares a tailor-made meal for you. What's on your plate?
"I'm going with a steak because I've heard from so many people how good it is. I'd have the steak with a twice-baked potato and a nice Caesar salad."
You get the opportunity to meet any athlete in the world. Who is it and what is the first question you ask?
"I'd have to go with [golfer] John Daly. My first question would be a two-parter. It would be, 'Where's the first tee and what's the course record?'"
Your funniest/most embarrassing moment in the race bike.
"Going to the gate at Western Fair in London, I wanted to catch J. Bradley Harris off-guard and get in front of him right at the start. The gate was moving, and the field was ready, but my plan backfired because I hooked his wheel and turned up both into the wall. We were stuck with nowhere to go, and I was useless in trying to get the mess sorted out because I was laughing so hard. Needless to say, 'J Brads' was not happy."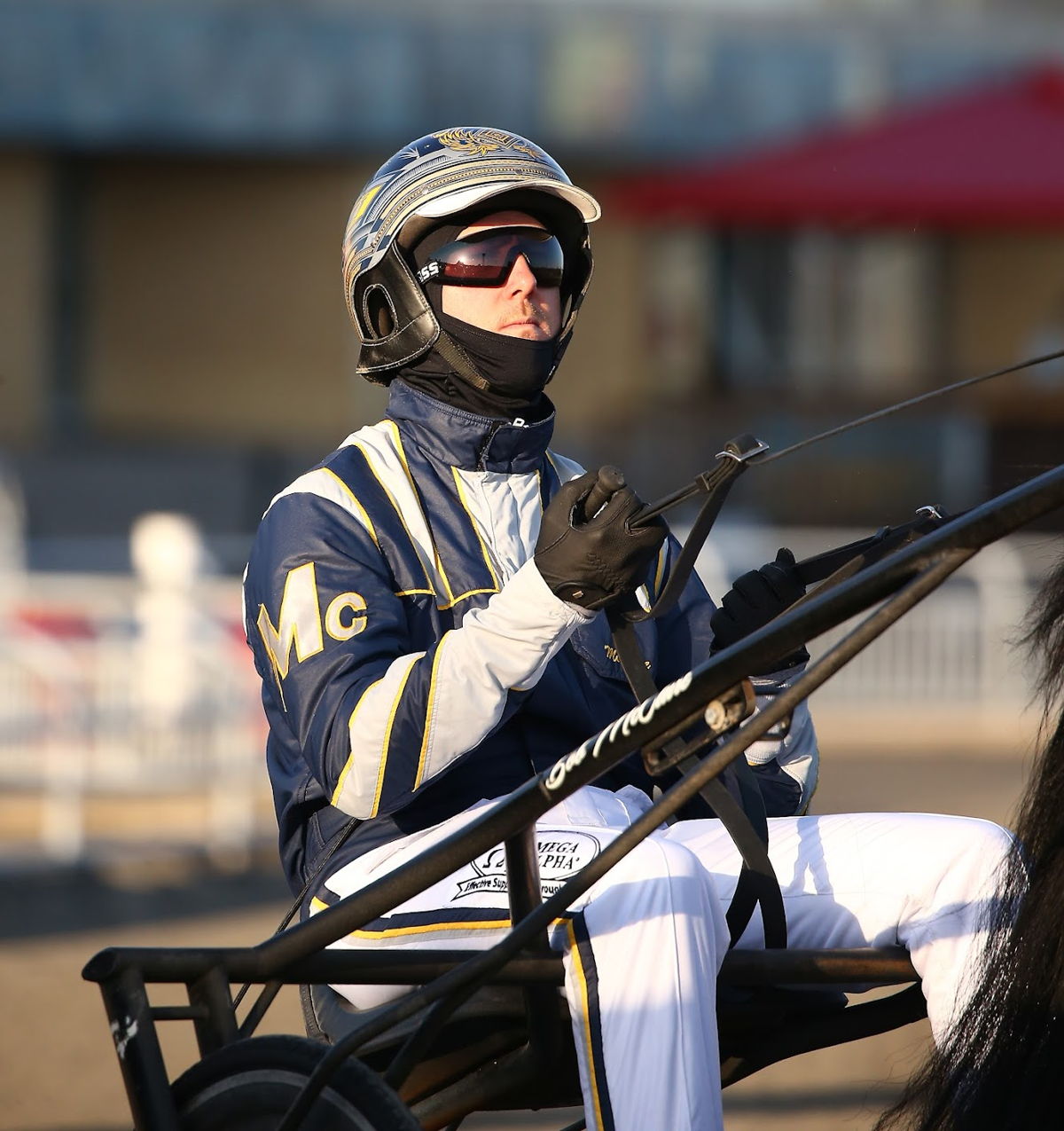 Chris Lomon Sr. Writer, Managing Editor, Woodbine Entertainment