61 nominated to Pepsi North America Cup
List of nominees released for all 2022 major stakes
March 8, 2022 – Woodbine Entertainment today released the list of eligible horses for its 2022 major Standardbred stakes, including the $1 million Pepsi North America Cup.
The Pepsi North America Cup, harness racing's richest race for three-year-old pacers, received 61 nominations, down from 72 in 2021.
The list of nominees includes Dan Patch Award and Metro Pace winner Monte Miki, O'Brien Award winner Betterhavemymoney and the Sires Stakes champions from Ontario (Bob Loblaw), Kentucky (Pebble Beach), Pennsylvania (True Blue Lindy), Ohio (Gulf Shores) and Indiana (Dalby Hanover).
The 39th Pepsi North America Cup is scheduled for Saturday, June 18 at Woodbine Mohawk Park. The eliminations will take place a week prior on Saturday, June 11.
Woodbine's lucrative stakes program features rich events throughout the summer and into the fall. Nomination numbers held steady from prior years and uncertain times.
The Maple Leaf Trot saw a noticeable increase in nominations, with 51 older trotters nominated to this year's event, up from 38 in 2021.
The list for the prestigious Maple Leaf Trot includes European stars Ecurie D, who won last year's Breeders Crown Open Trot, and Alrajah One, who will make his North America debut this season. The star-studded group also features past winners Lindy The Great (2021), Atlanta (2020) and recent award-winners Bella Bellini, Forbidden Trade, Jujubee and Perfetto.
The Canadian Pacing Derby also saw a spike in nominations from 46 to 54. Canadian Horse of the Year Desperate Man is part of the who's who list of nominees, along with defending champion Allywag Hanover.
The Maple Leaf Trot and Canadian Pacing Derby are scheduled for Saturday, September 3.
Woodbine's marquee two-year-old stakes saw nominations climb in three of the four, with the Metro Pace up from 174 to 179, the Shes A Great Lady up from 142 to 163 and the Wellwood Memorial up from 200 to 204. The Peaceful Way saw nominations drop from 160 to 133.
The winner of the William Wellwood Memorial will earn the tenth and final slot in the Mohawk Million. Woodbine will release the names of the slot owners for this year's 'Million' on Thursday afternoon (March 10).
To view the full list of nominees to all 2022 major stakes at Woodbine Mohawk Park, click here.
A first sustaining payment for all 2022 major stakes is due Tuesday, March 15. Full information regarding stakes payments and eligible horses can be found at www.Woodbine.com/Mohawk/Horsepeople.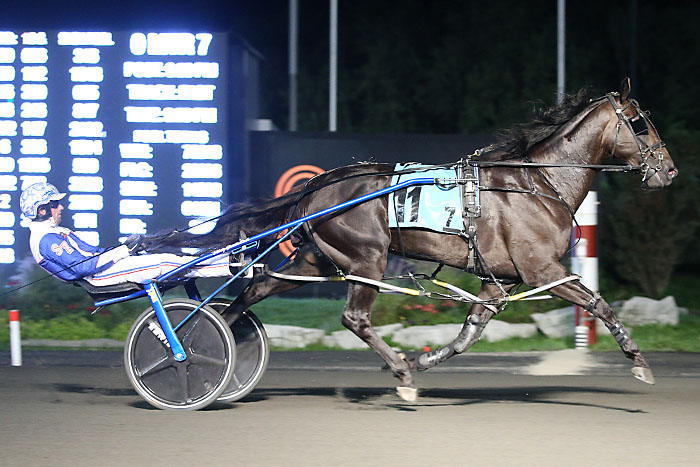 Mark McKelvie Sr. Manager Communications, Woodbine Entertainment