Abuckabett Hanover takes Mohawk Gold Cup
MILTON, June 17, 2023 – Abuckabett Hanover, in rein to Andrew McCarthy, took top prize in the $100,000 Mohawk Gold Cup, a race that saw a two-horse spill in early stretch.
Abuckabett Hanover, who was an impressive winner in his first start back as a five-year-old in late May, sat fifth through early opening fractions set by Billy Clyde, who took his rivals through an opening quarter reached in :26.2, followed by Wheels On Fire, Linedrive Hanover and Whichwaytothebeach. Billy Clyde continued to call the shots through a half in :54.3, but found himself under pressure to his outside by Linedrive Hanover around the turn for home.
Billy Clyde went off stride in early stretch, starting a chain reaction that affected Whichwaytothebeach and Wheels on Fire, causing their respective drivers, Travis Cullen and Doug McNair, to be unseated from their respective pacers.
Abuckabett Hanover, trained by Andrew Harris, went on to post a 1 ¾-length score in a career-best time of 1:47.2. Tattoo Artist was second, Linedrive Hanover was third and Captain Kirk finished fourth.
The Gold Cup victory comes three weeks after a sensational performance by Abuckabett Hanover at The Meadowlands, a one-length triumph in 1:48.3 on May 27. It was the first start in over six months for the $160,000 purchase (Hip No. 385) at the 2019 Harrisburg Yearling Sale.
Owned by William Pollock, Bruce Areman, and Andrew Harris, the bay, who went over the $1 million mark in earnings last year, is now 14-4-8 from 48 starts.
Abuckabett Hanover paid $9.60 for the win.
Woodbine Communications, through its Twitter feed, (@WoodbineComms), provided early updates on the horses and drivers affected and will share any other information as it becomes available.
Chris Lomon, Woodbine Communications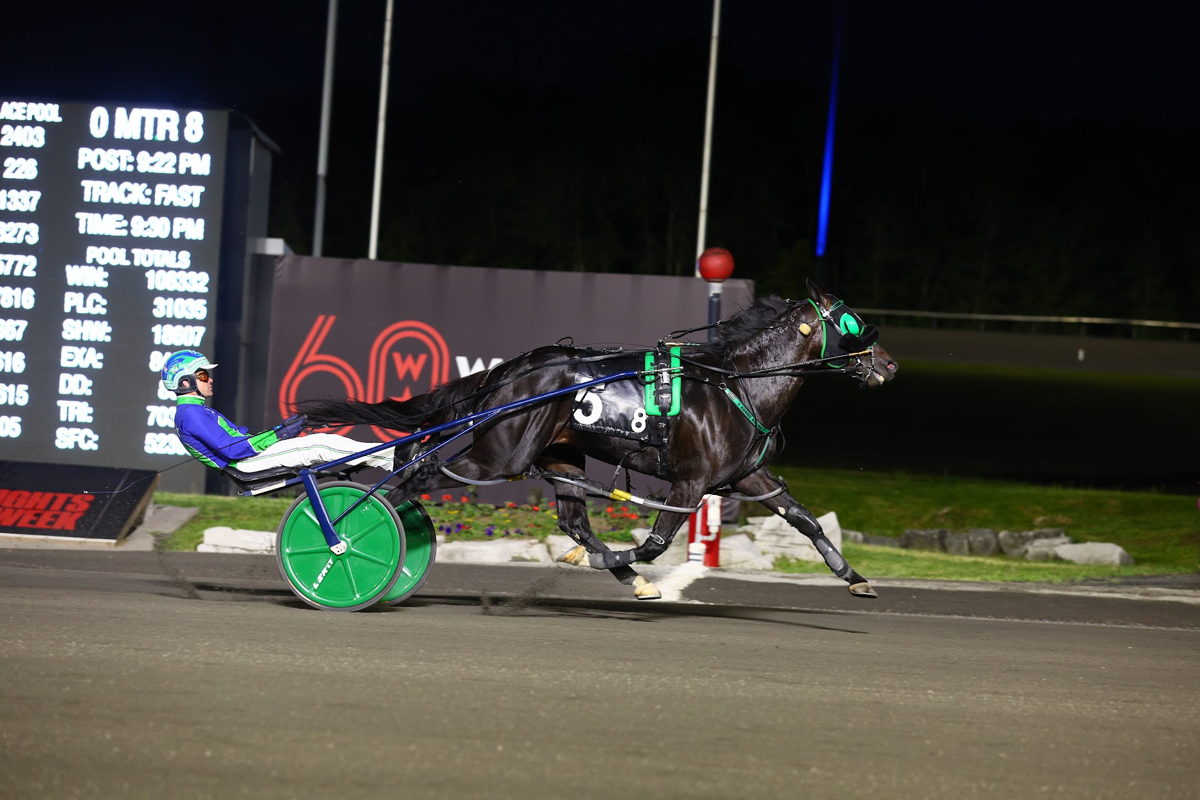 Grace Martin Communications Specialist, Woodbine Entertainment