Bob McClure: The Return of a Driving Force
Chris Lomon, Woodbine Communications
They won't show up on his stat sheet, but Bob McClure is making the most of his drives these days.
​
​On a sunny Monday afternoon in Rockwood, Ontario, the champion standardbred driver is in the car, heading home after lunch with his son, Ryder, and fellow reinsman James MacDonald.
​
​"I just had a good lunch with James, which we usually do after qualifiers at Mohawk, and now I'm heading home with Ryder and he's enjoying an ice cream. We wandered into Guelph to get him a little treat after we had lunch. That's pretty much my days right now, me and Ryder hanging out."
​
​Out of action since breaking his arm in an on-track accident at Woodbine Mohawk Park on November 5, the man with 2,913 career wins has been maintaining a busy daily schedule.
​
​And while it might not deliver the competitive edge he thrives on, life out of the sulky, temporarily, McClure noted, does have its benefits.
​
​"I'm not complaining about the situation," said McClure, who won his first O'Brien trophy as Canada's 2020 Driver of the Year following a career-best season in purse earnings. "We [along with his wife, Jody] also have another child on the way in March. So, this will be the last chance for it to be just me and him. He's six now and time has really flown by. You want to make the best of those times together. And although I love to drive and I enjoy being out there competing, this time on the sidelines has given me the opportunity to bond even more with him."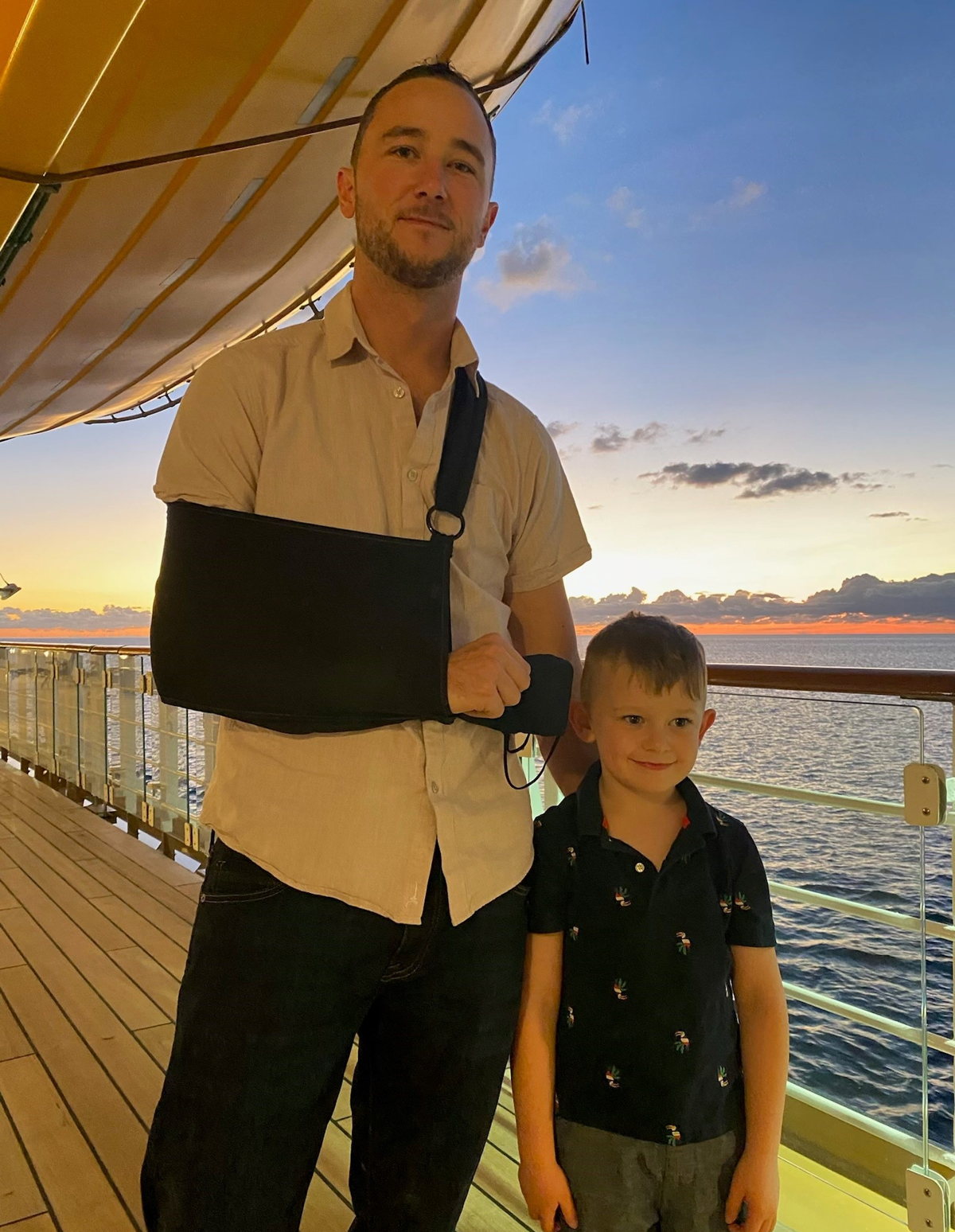 If the McClure's had any apprehensions as to Ryder being jealous of welcoming a little brother into the world, those thoughts were quickly cast aside.
​
​As it turns out, Ryder already has his sibling's back.
​
​"He's very pumped. He's already protecting him too. If mom stubs her toe, he comes running over and rubs her belly, and asks, 'Is my brother okay?' It's great to see that."
​
​While he doesn't tune in regularly to watch live racing, there are, on occasion, times when McClure quickly catches up on the action.
​
​He's also been keeping tabs on some of his high-profile horses.
​
​"I haven't seen a lot of races, but if Warrawee Roo is racing, I'll definitely watch," McClure said of the eight-year-old trotting son of Majestic Son, who is closing in on $900,000 in career earnings. "I watched the driver challenge races at Western Fair on Sunday. If there is a hockey game or a football game on, I'll switch over and see what races are on."
​
​In between scoops of ice cream, sports and some horse racing viewing, McClure, who reached several milestones in 2020, including leading all Canadian drivers in earnings, winning his first Breeders Crown championship and capturing the Lampman Cup as the Ontario Sires Stakes' leading driver, is keeping pace with a full slate of daily tasks.
​
​"It seems like I'm busy every day, between everyday stuff and my wife has a horse she owns, Postmodernism. I'm helping her at home too – there always seems like there's something to do. I haven't had many days where I've sat there and been bored. That's been good for me. I have freedom to do things like going for lunch, go shopping or things like that. I'm enjoying this little break."
​
​As for the other break, specifically, the one he suffered in the race accident, McClure is on the mend and looking to return to the race bike in early February.
​
​He still vividly recalls the incident.
​
​"The adrenaline really took over. When I landed, I got up. I pushed myself up and got on my feet. I realized I had what felt like a charley horse in my arm. It was numb and it wasn't working, so I sat back down on the track. From what I remember, a couple of other people were around me and told me to stay down, so I did. Then, that's when the pain started, and I realized I had no use of my arm. I knew something was wrong."
​
​The injury, offered McClure, was far worse, pain-wise, than the broken pelvis he suffered two years earlier.
​
​"When I got into the EMS van, the pain was substantial. I was in so much pain that they gave me 10cc's of morphine before I got inside the ambulance. It was about 40 minutes by the time we got to the hospital, and I asked the paramedic when the morphine was going to kick in. I was still in a lot of pain. It's like someone had taken a hot lighter and had just jammed into the bone by my shoulder. They gave me some more pain medication and that finally brought it down. But the first 24 to 48 hours, it was a lot of pain." ​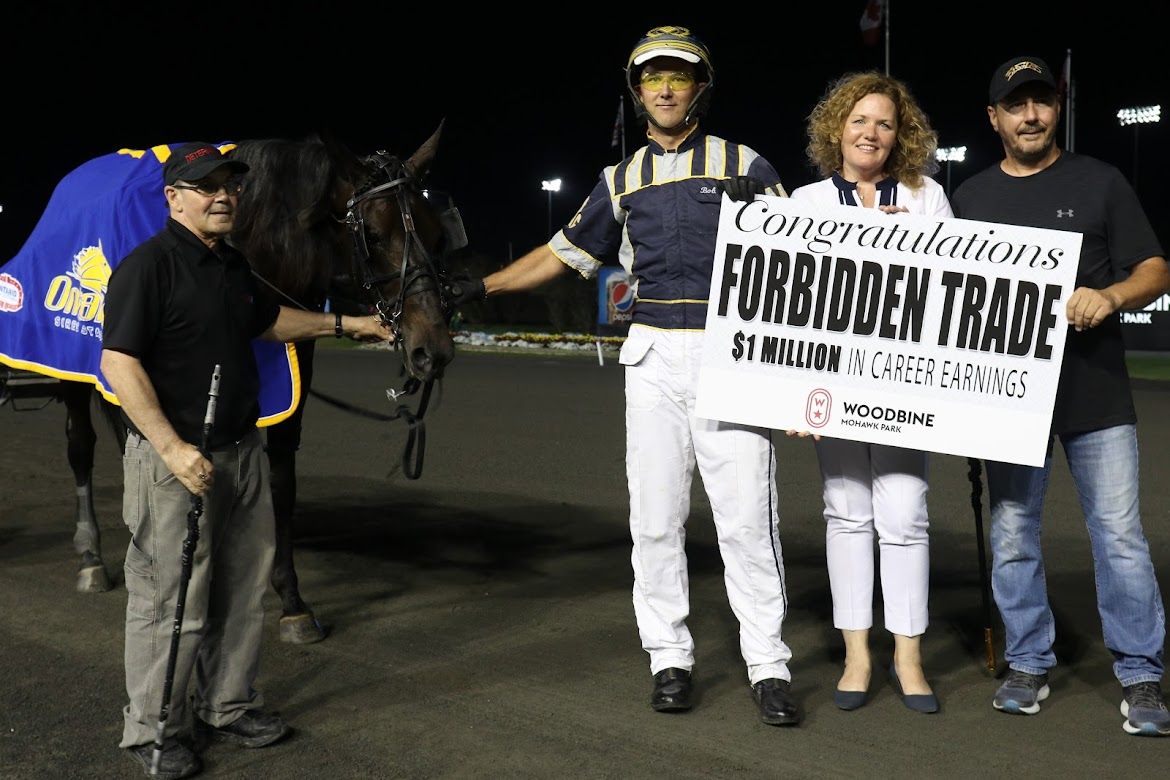 That, thankfully, is no longer an issue for the horseman who partnered Forbidden Trade to Hambletonian glory in 2019.
​
​The focus now is on readying himself for that first time back on the racetrack since the accident.
​
​"The arm is really good right now. It's not in a sling and I'm working on getting that full range of motion back. So, with some rehab and putting that work in, I'm looking at early February or maybe late January as to when I'll be back. I don't want to rush things. I want to make sure it fully heals."
​
​Until he puts on his driving colours for the first race since his accident, he'll have plenty to keep himself occupied with, including a few more road trips with Ryder.
​
​But no ice cream for McClure.
​
​"I have to keep my driving figure in shape," he said with a laugh. "I'll have to live vicariously through Ryder, but that's okay. I have to keep focused on being ready to get back at it as soon as I'm able to."
​
​It's just the type of drive one would expect from one of the best in the business.
Lindsay Bax Assoc. Manager Marketing - Wagering, Woodbine Entertainment