DQ gives Jill Jitterbug Star Shoot Stakes win
TORONTO, April 29 – Jill Jitterburg, trained and bred by Ryan Walsh for owner Anne Walsh, finished second, but was elevated to top spot in the $126,250 Star Shoot Stakes for 3-year-old fillies on a rainy Saturday afternoon at Woodbine.
Ridden by Sahin Civaci, Jill Jitterbug, the even-money choice in the six-furlong Tapeta race, crossed the wire second by a neck, but was placed first after the stewards demoted Blind Spot for interference late-race interference. ​
There was an early scramble for the lead as Strokes (IRE), Collecting Flatter and Blind Spot dueled through fractions of :23.08 and 45:46 for a half mile. As the field straightened for home, Blind Spot took command and attempted to draw away from her rivals, but Jill Jitterbug came charging with a strong outside bid as did Kavala.
Jill Jitterbug had to alter course after Blind Spot lugged out around the sixteenth pole, causing Civaci to tap on the brakes before picking up the chase again.
"Down the stretch, my horse was running really well, and his horse came out instantly and it slowed my horse's momentum," said Civaci. "That took a lot from my horse, and I thought I was going to get there to the wire if he hadn't done that. Once she reached the stretch, she full-on kicked in."
It was the first stakes win for the daughter of Cross Traffic, who arrived at the Star Shoot off a pair of runner-up efforts in the Cincinnati Trophy Stakes on March 4 and the Serena's Song Stakes on April 1, both contested at Turfway Park.
"It looked like déjà vu all over again [from her last start]," said Walsh. "I thought we were going to get there, but we were going to have to work for it. And then when that horse came out on us, it hampered us even further, but we got it one way or another."
Jill Jitterburg ($4.20 for the win) is now 3-2-0 from seven starts. She debuted last September at Presque Isle, breaking her maiden at 13-1 in a six-furlong race on the main track.
Blind Spot was followed by Kavala with Dolce Sopresa, Strokes, Antihero, Fearless Angel and Collecting Flatter completing the order of finish. The final time was 1:10.32.
Live racing resumes Sunday with a first post of 1:10 p.m.
Chris Lomon, Woodbine Communications / @WoodbineComms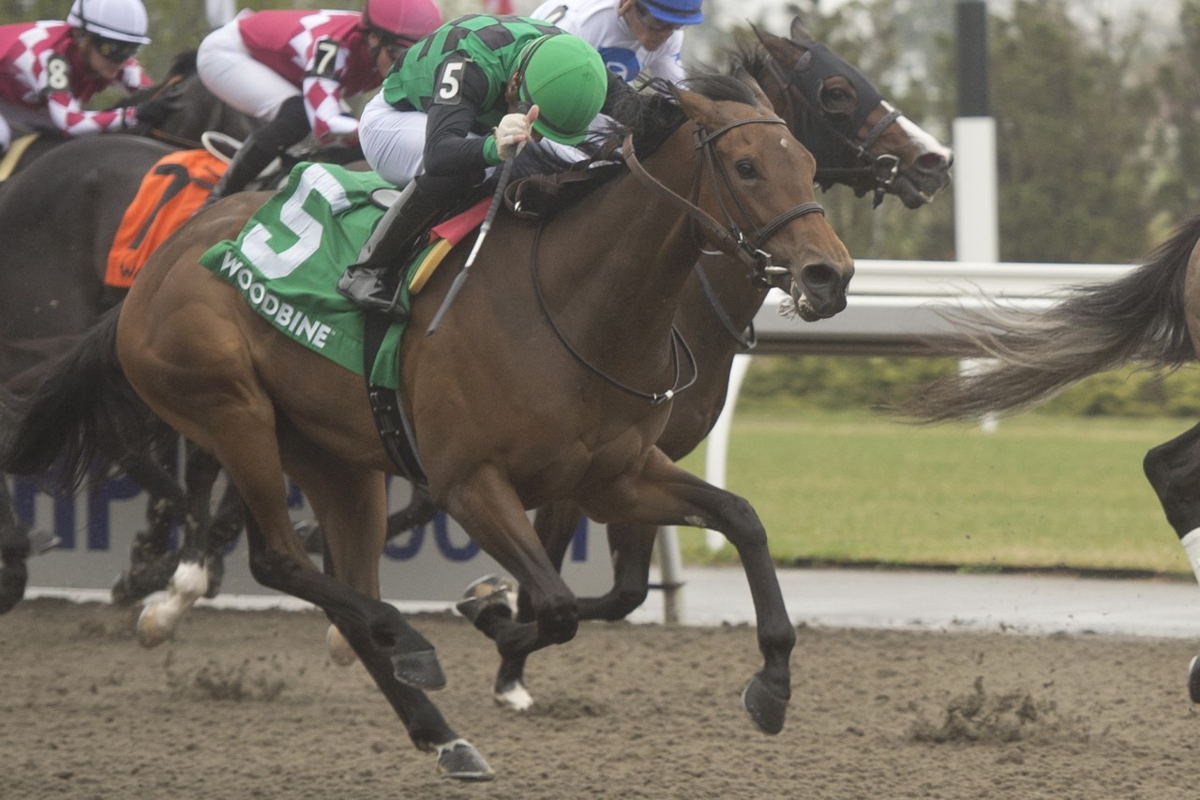 Grace Martin Communications Specialist, Woodbine Entertainment