Former Woodbine director Dr. J. Glen Brown passes
TORONTO, May 16, 2022 – Woodbine Entertainment is saddened to learn of the passing of former board member and Canadian Horse Racing Hall of Fame member Dr. J. Glen Brown at age 88.
"Dr. Brown was an incredible builder who impacted all areas of our industry," said Jim Lawson, CEO of Woodbine. "Woodbine was fortunate to be one of the groups that got to experience and benefit from Dr. Brown's deep passion and knowledge for racing."
Born in New Liskeard, Ontario in 1933, Dr. Brown graduated from the Ontario Veterinary College in 1957 with a Doctor of Veterinary Medicine and Veterinary Surgeon degree.
In 1958, Dr. Brown became farm manager and veterinarian for Elgin and Ted Armstrong's ABC Farms and would eventually become General Manager, President and Chairman of the Board of the world-class breeding facility in Inglewood, Ont. He retired from the Armstrong Board in 2005 after nearly 47 years.
The son of James W. Brown, also a Canadian Horse Racing Hall of Fame member, Dr. Brown also carried on his father's Glendale Farms breeding operation.
In 1981, Dr. Brown's Fan Hanover brought him great success when she became the first and only filly to win the Little Brown Jug. Fan Hanover was named Harness Horse of the Year and her legacy is honoured each year with the Fan Hanover Stakes at Woodbine Mohawk Park.
Dr. Brown held many principal roles throughout the harness racing industry, including serving as a member of the Ontario Racing Commission, president of the Canadian Standardbred Horse Society, director of the Ontario Harness Horse Association, president of The Classic Series Limited, director of The Hambletonian Society, president of the Kentucky Standardbred Sales Co., chair of the Ontario Agriculture and Horse Racing Coalition and trustee of the Harness Racing Hall of Fame.
In 1985, Dr. Brown was elected to the board of the Ontario Jockey Club (now Woodbine Entertainment) and spent most of his term as chair of the Standardbred committee. Dr. Brown retired from the board in 2009.
Dr. Brown was inducted to both the Canadian Horse Racing Hall of Fame and U.S. Harness Racing Hall of Fame in 1995.
Dr. Brown is survived by daughter Lynne Hague (Bob), sons James Brown and Douglas Brown (Tammy), and grandchildren Jenna Hague, Alex Hague, William Brown and Christopher Brown.
As per Dr. Brown's wishes, there will be no funeral service.
Woodbine extends its condolences to the family and friends of Dr. J. Glen Brown.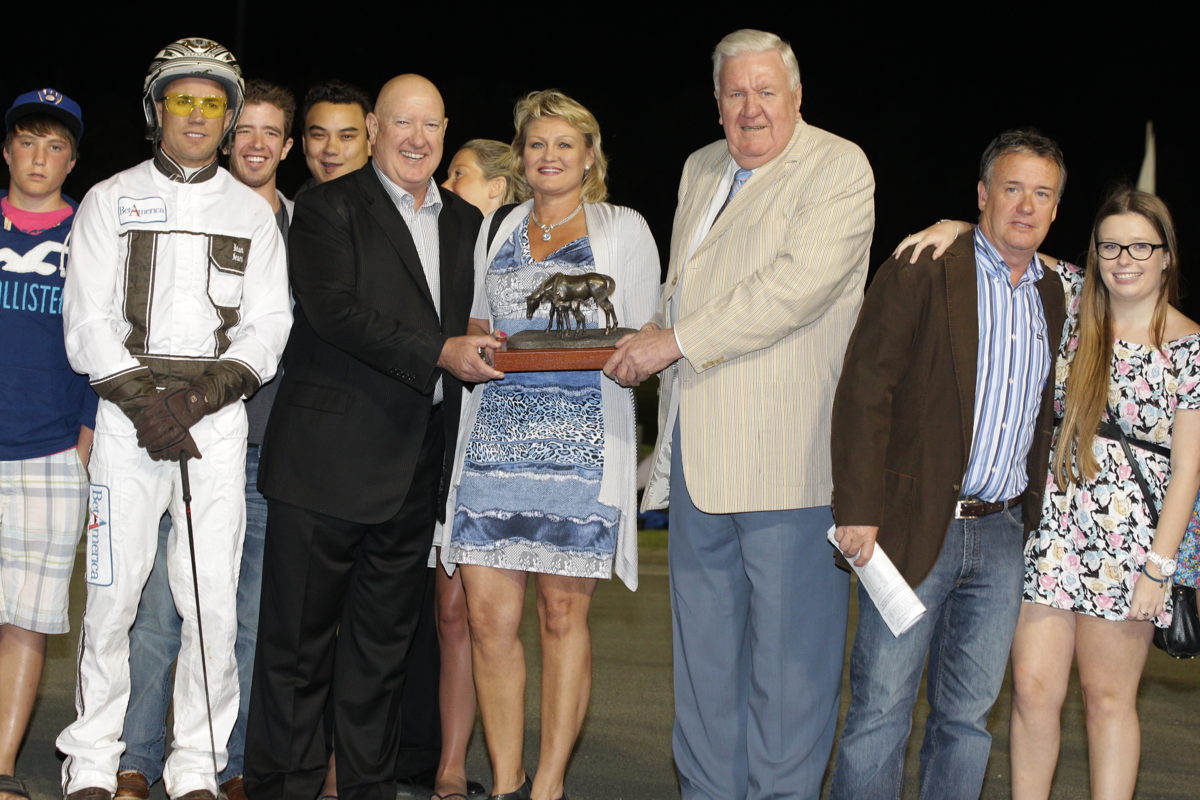 Mark McKelvie Sr. Manager Communications, Woodbine Entertainment