Lucky Score rockets to Vigil Stakes victory
TORONTO, September 25, 2022 – Lucky Score, under Leo Salles, was full of run late to take Sunday's Grade 3 $180,000 Vigil Stakes at Woodbine. 
A 4-year-old son of Lookin At Lucky-Miss Matzo, Lucky Score arrived at the 6-furlong main track race for 3-year-olds and up without a stakes score on his stat sheet.
On a rainy afternoon at Woodbine, the Willie Armata trainee netted his milestone victory in impressive fashion.
Rockcrest, breaking from the outside post, crossed over and engaged Warp Ride for the early lead, the duo taking their six rivals through an opening quarter in :22.77, as Lucky Score and Salles were unhurried, sitting last of eight.
It was Rockcrest who then gained the upper hand, holding a half-length advantage over Clayton at the half-mile juncture reached in :44.96. Lucky Score, contesting his second career stakes race, moved up one spot to seventh, but was left with a lot of work to do as the real running started around the turn for home.
Rockcrest, at 15-1, dug in gamely, a length on top at the stretch call, but was soon confronted by Lucky Score, now fourth, and closing fastest of all on the far outside.
At the wire, Lucky Score was a 1 ¼-length winner. Rockcrest was a neck ahead of multiple stakes winner Secret Reserve, who edged Clayton by a nose for third. The final time was 1:08.63.
A claim of foul by the rider of Secret Reserve on the winner was disallowed.
"This is the third time I ride him," said Salles. "On the second time, I finished second. I was pretty confident this time that we could grab the win. He was perfect. I'm just super happy."
Owned by Domenic Liscio and Danny Iandoli, it was the gelding's fifth win, along with a pair of seconds and a third, from 12 starts. He was fourth in his only other stakes engagement, the Grade 3 Bold Venture on August 13.
"I've been involved in horse racing for maybe four or five years," said Liscio. "The bottom line is I want to thank Leo, but if there's one guy I want to thank the most, it's [trainer] Ralph Biamonte. He picked this horse out, we had him with him, and he did a lot of work as a baby with him. No disrespect to Willie, but wherever Ralph left off, Willie has continued to do a fantastic job."
Lucky Score was bred by James Everatt, Janeane Everatt and Arika Everatt-Meeuse.
He paid $14.70, $6.90 and $4.30, combining with Rockcrest ($13.20, $6) for a $169.30 exactor. The triactor with Secret Reserve ($3.70) returned $830.20. A $1 superfecta with Clayton came back $1,894.60.
Chris Lomon, Woodbine Communications / @WoodbineComms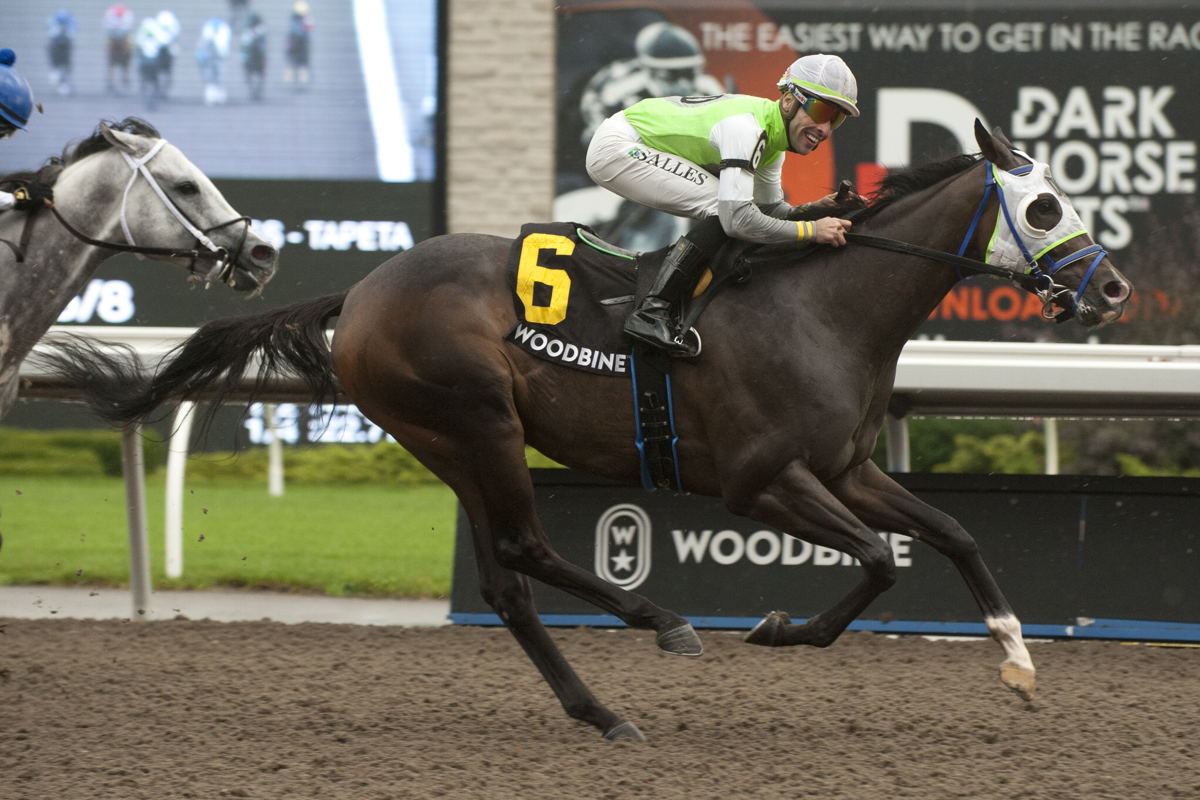 Grace Martin Communications Specialist, Woodbine Entertainment