McNair scores 4,000th victory
MILTON, April 15, 2022 – Doug McNair added to his impressive list of driving accomplishments by picking up his 4,000th career victory on Friday evening at Woodbine Mohawk Park.
The Guelph, Ontario reinsman entered Friday's program just a win shy of 4,000 for his career and would grab the milestone victory with veteran pacer Julerica in the $18,000 sixth-race.
Sent off as the even-money choice, Julerica was moved to the lead by McNair on the way to the half racing and would fend off rival Legal Bettor in the lane to collect the victory. The win gives the 10-year-old Julerica three wins this season and 43 career victories overall.
An O'Brien Award winning driver, McNair began his career in 2008 by winning his first career drive and has never looked back. Now in his 15th season of driving, McNair has surpassed $1 million in earnings in all 15 seasons. His career high for wins in a year is 518 in 2010, while his top season for earnings is $6.5 million in 2017.
McNair is off to a great start in 2022, ranking second in wins and earnings ($1.3 million) at Woodbine Mohawk Park.
Woodbine Entertainment would like to congratulate McNair on his milestone victory.
Live racing continues Saturday evening at Woodbine Mohawk Park. Post time is 7 p.m.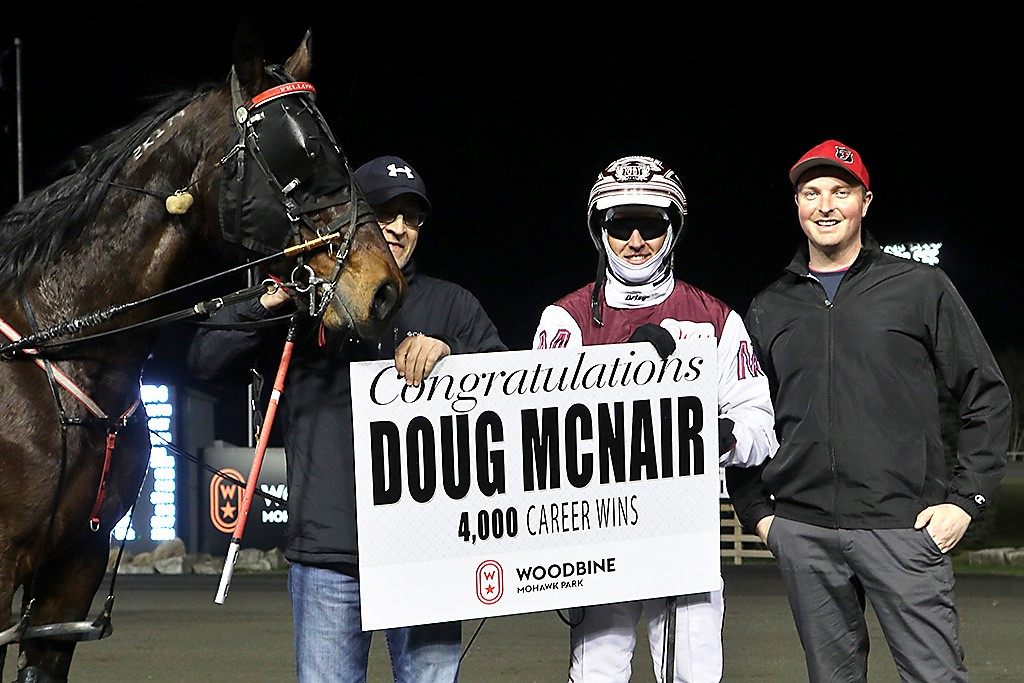 Mark McKelvie Sr. Manager Communications, Woodbine Entertainment