Meet James MacDonald Saturday at Woodbine Mohawk Park
MILTON, September 16, 2022 – Woodbine leading's driver James MacDonald will be meeting fans ahead of Saturday's card live racing at Woodbine Mohawk Park as part of the 2022 Breeders Crown Charity Challenge.
Representing Team Heimbecker and Pine River Institute, MacDonald will be meeting fans for photos and autographs beginning at 6 p.m.
Fans can find MacDonald along with representatives from Pine River Institute at the newly created Community Corner, located near the program booth on the main floor of the grandstand.
Established in 2019 at Woodbine Mohawk Park, the Breeders Crown Charity Challenge has raised more than $800,000 for local charities of each year's Breeders Crown host track.
This year's format showcases four teams, with each entry comprised of a prominent owner, their charity of choice, and a Woodbine leading driver, competing to net the largest donation amount from a minimum pool of $200,000. ​
Team Brad Grant/Doug McNair – Charity: Milton District Hospital Foundation
​Team Determination/Bob McClure – Charity: Kids Help Phone Line
​Team Steve Heimbecker/James MacDonald – Charity: Pine River Institute
​Team Libfeld-Katz/Louis-Philippe Roy – Charity: Peter Munk Cardiac Centre - SickKids Hospital Toronto
For full details and challenge rules, click here.
Each of the four charities will have a dedicated night at the races over the coming weeks to promote and raise awareness. Each of the participating drivers will join their charity on their respective night to meet fans.
Pine River Institute (PRI) helps adolescents struggling with addictive behaviours and other mental health issues. PRI is the only program of its kind in Canada, a live-in treatment centre and outdoor leadership experience for youth, ages 13 to 19. Located near Shelburne, Ontario, PRI combines therapy with a fully-accredited education program to reinforce the healthy life skills required for a successful future.
For more information on Pine River Institute, click here.
To support Team Heimbecker in the Breeders Crown Charity Challenge, use the hashtag #BeckerThanTheRest on social media.
Post time for Saturday's card of live racing at Woodbine Mohawk Park is 7 p.m.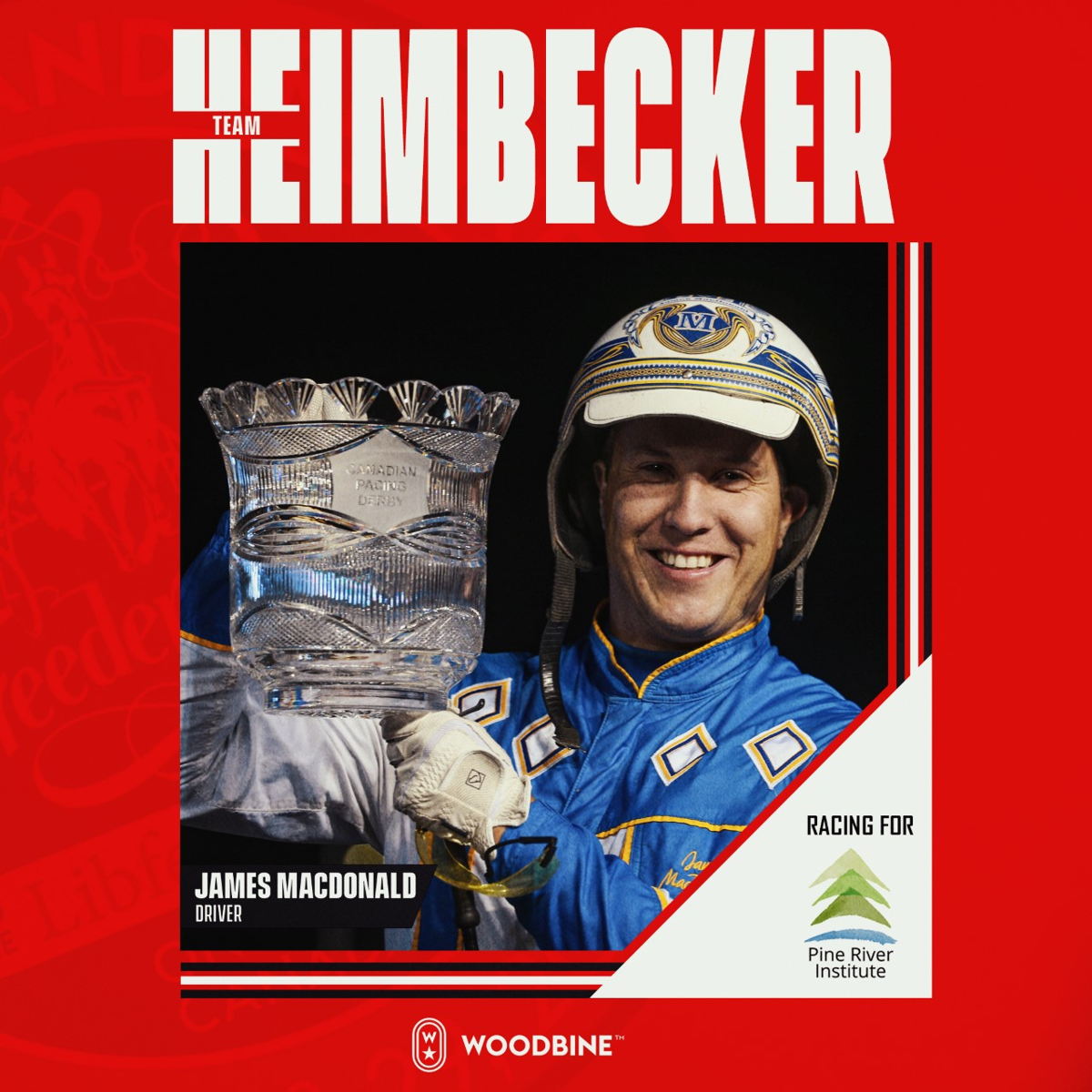 Mark McKelvie Sr. Manager Communications, Woodbine Entertainment