Reminder of Jimmy Freight Stakes conditions
MILTON, September 26, 2023 – The inaugural $100,000 Jimmy Freight Stakes at Woodbine Mohawk Park is quickly approaching on Saturday, October 7.
Woodbine would like to issue a reminder of the conditions for the event.
Any two-year-old colt, gelding or filly sired by Jimmy Freight is eligible to enter. No starting fee is required.
The AGCO added money qualifying standards do apply for the Jimmy Freight Stakes.
The race requires a minimum of five entrants to proceed. Should six or more horses enter, all starters from sixth to last will receive one per cent of the purse. If more than 10 horses enter, the top 10 highest earners will be deemed the starters.
Should less than five horses enter, the race will be cancelled, and the $100,000 purse will be distributed to the top-five earning horses sired by Jimmy Freight in 2023.
The entry box closes on Tuesday, October 3 at 10:30 a.m.
Any owners or trainers seeking additional information are asked to contact the Race Office at Woodbine Mohawk Park.
-30-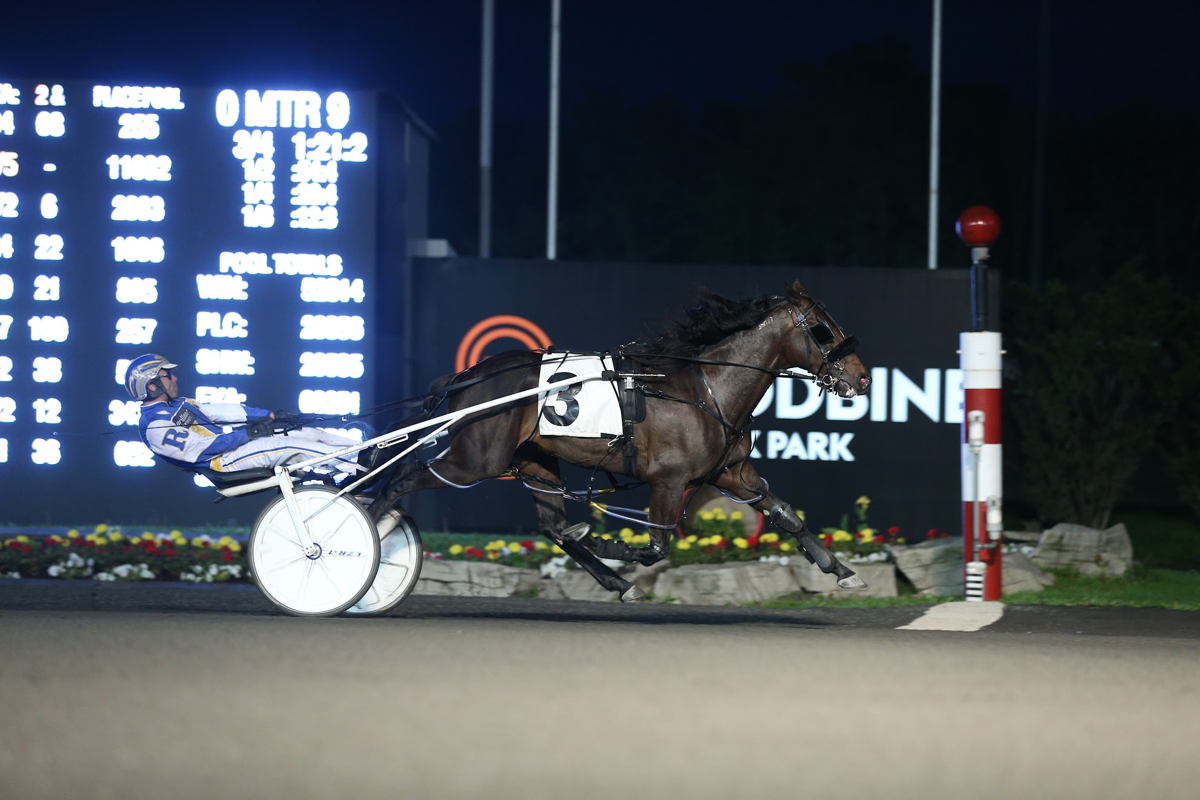 Mark McKelvie Sr. Manager Communications, Woodbine Entertainment