These Three Things: Boardroom
Get to know the equine stars of Woodbine and Woodbine Mohawk Park, as we go beyond the chart lines and stat sheets to deliver three fascinating facts about a horse who will look to make their mark in 2022.
​
​This week, Boardroom gets the star treatment, with Jaime Roth of LNJ Foxwoods sharing a trio of fun facts about the standout multiple graded stakes winner.
​
​Boardroom
​Age: 5
​Sire: Commissioner
​Dam: Money Madness
​Record: 7 starts 5-1-1
​Earnings: $283,569 (U.S.)
​
​Trainer: Josie Carroll
​Owners: LNJ Foxwoods
​Breeder: Polo Green Stable, Inc.
​
​Need to know: Boardroom has three stakes crowns to her name, including the Grade 3 Whimsical and Grade 3 Seaway.
*
Howdy, Neighbours!: "She gets her way. I know that she's very particular as to who is next to her stall. Josie [trainer, Carroll] adheres to her and finds the ones that Boardroom likes. She's very specific about her next-door neighbours. She needs to like them. Josie makes her happy, let's put it that way."
​
​Wardrobe malfunction? No problem: "At the end of the day, she'll always try. There hasn't been one race where she hasn't tried. Whether she's been wide or the time when she had the equipment malfunction [Boardroom broke a rein at the outset of the 2020 running of the Ruling Angel Stakes, but still finished third], she just never stops trying. She broke that rein – unfortunately, something could have gone really bad – but she was third. That's just amazing. I love an honest filly that will always show up and that is definitely her. She's so professional and she's all business." ​
​
​To the front: "Another interesting thing I've heard about her is that when she's on the track, galloping, if there is a horse in front of her, she will get in front of that horse. But as soon as she's in front of that horse, she just doesn't care. She slows down. She sees a horse ahead of her, she gets competitive, and when she goes by, she's like, 'Whatever. Maybe I beat you, now I'm good.' It's about getting in front of them that she seems to like. I thought that was really interesting. She's a really cool horse that needs to have nice neighbours and needs to be in front of a horse when she's galloping."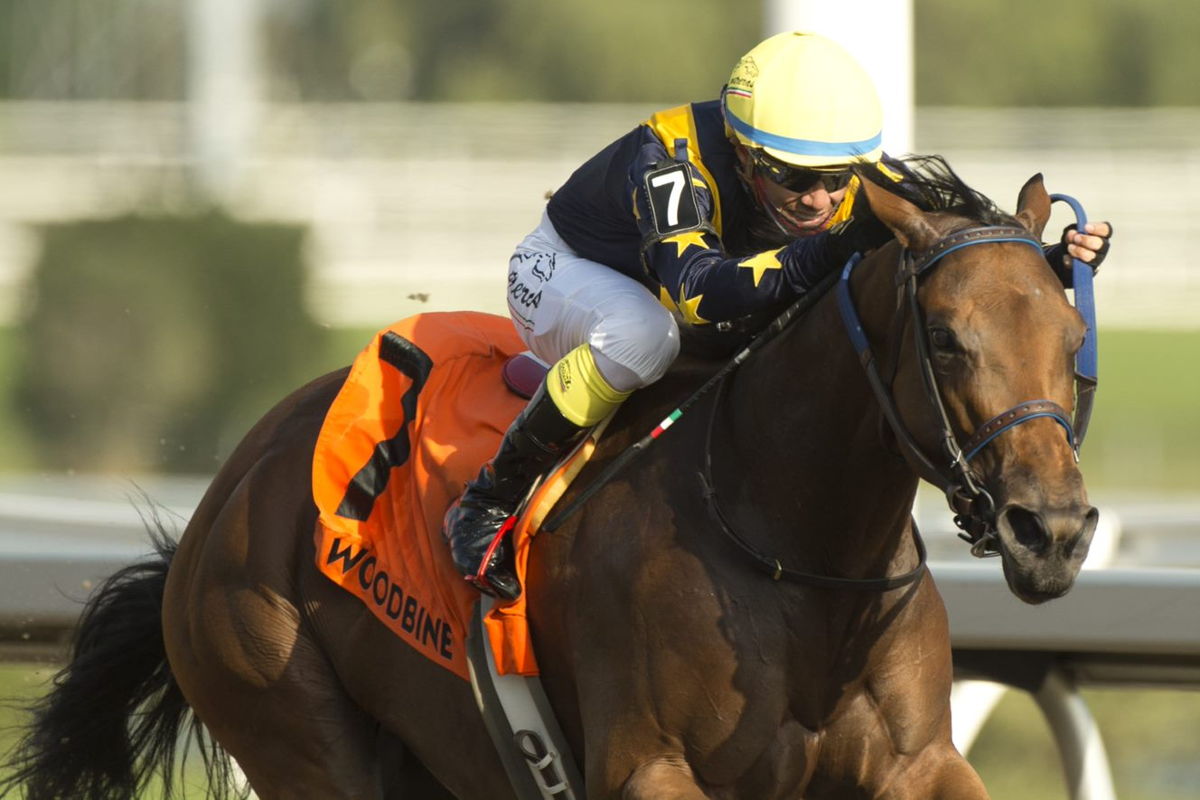 Chris Lomon Sr. Writer, Managing Editor, Woodbine Entertainment