Velvet Stinger thwarts stablemate in Simcoe
MILTON, September 10, 2022 – Not many trainers want a dead head but that's what Nick Gallucci was hoping for it at the conclusion of the single Simcoe Stakes division for three-year-old pacing fillies on Saturday at Woodbine Mohawk Park.
Silver Label and Velvet Stinger, both trained by Gallucci, finished inches apart at the wire.
Silver Label came into the $163,734 contest riding a three race winning streak and was sent off as the favourite and James MacDonald raced her accordingly. After Shanghai Seelster paced by the opener in :27.2 Silver Label came calling and she settled on top well before the :56 half. ​ She opened up three lengths by the 1:24.1 third panel but closing hard in late stretch was her stablemate Velvet Stinger and Louis-Philippe Roy who prevailed after a long photo finish.
Time for the mile was 1:51. In The Mood was right there for third with Got The Gold and Shanghai Seelster earning the final cheques.
"I'm pretty surprised actually," Gallucci admitted afterwards. ​ "Especially when Silver Label got loose on them at the head of the lane I didn't think she'd get caught but give this filly a target and she's going to hunt them.
"I'm very proud of both fillies. Just because of the streak Silver was on I was kind of cheering for her but at the wire I was hoping for a dead heat."
It was the seventh win in a dozen starts this year for the Bettors Delight daughter who upped her 2022 bank over $200,000. Both fillies are homebreds owned by Millar Farms of Stouffville, Ontario. She is the first foal of the $258,000 winning mare Our Hot Majorette who was a fixture on the WEG circuit during her career.
Velvet Stinger started out this year in the Ontario Sires Stakes Grassroots program but has moved up into the Gold lately and earned a win in that exclusive club at Rideau Carleton in late August.
"Initially I was just hoping she'd be a decent Grassrooter but every week she just gets better and better. If she gets a target she's going to keep digging. Silver sometimes on a lead, she can get a little bit weak like that. She did look a little vulnerable before the wire."
The two fillies are now scheduled to start in the next Gold event, September 26 at Mohawk, and Gallucci hopes to have their O'Brien Award winning stablemate Prohibition Legal, who has been off since early July, entered as well.
He may be hoping for a rare triple dead head if the trio draw in together.
Heather MacKay for Woodbine Communications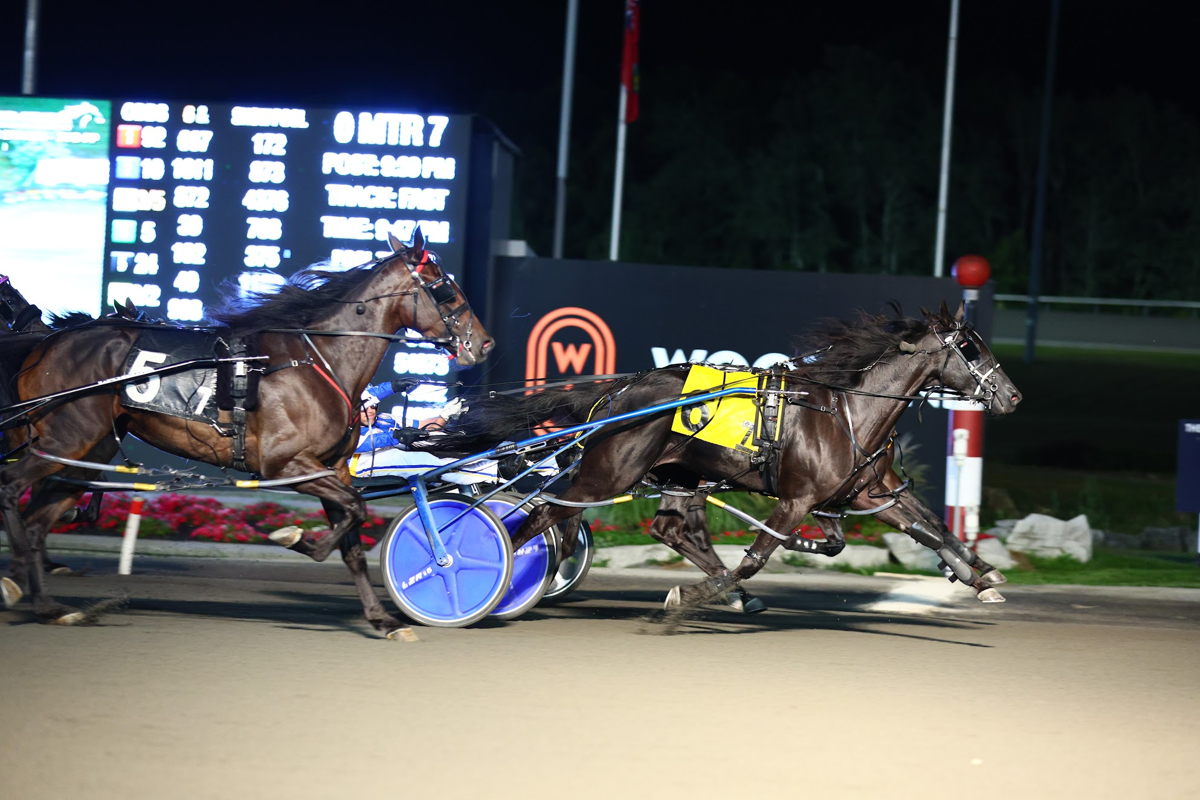 Mark McKelvie Sr. Manager Communications, Woodbine Entertainment