Woodbine Mohawk Park celebrating Bulldog Hanover with T-Shirt giveaway Saturday
MILTON, September 1, 2022 – Racing fans will want to make sure they arrive early on Saturday night to Woodbine Mohawk Park to secure a free Bulldog Hanover T-shirt.
Woodbine will be celebrating "The World's Fastest Standardbred" by giving the first 1,000 fans in the grandstand Saturday a free commemorative T-shirt. The superstar pacer will be competing in Saturday night's $650,000 Canadian Pacing Derby.
Earlier this season, Bulldog Hanover became harness racing's fastest horse by posting a mile of 1:45.4 on July 16. The four-year-old is co-owned and trained by Jack Darling of Cambridge, while prominent owner Brad Grant of Milton also shares ownership.
Bulldog Hanover began his racing career in June 2020 at Woodbine Mohawk Park and has made 19 of his 31 career starts over the Campbellville oval. 'Bulldog' currently sports career numbers of 23 wins and $1.6 million earned.
The $650,000 Canadian Pacing Derby joins the $610,000 Maple Leaf Trot as the main events for Saturday's rich card at Woodbine Mohawk Park. Post time for the 12-race program is 7 p.m.
Doors open Saturday at 5:30 p.m.
The field for the $650,000 Canadian Pacing Derby is listed below:
1 - ​ Rockyroad Hanover (Todd McCarthy/Tony Alagna)
​2 – Jimmy Freight (Louis-Philippe Roy/Richard Moreau)
​3 – Abuckabett Hanover (Tim Tetrick/Tony Alagna)
​4 – Bulldog Hanover (Dexter Dunn/Jack Darling)
​5 – Poseidon Seelster (Bob McClure/Don Lindsey)
​6 – Desperate Man (Trevor Henry/Kathy Cecchin)
​7 – Lous Pearlman (Yannick Gingras/Ron Burke)
​8 – Tattoo Artist (James MacDonald/Dr. Ian Moore)
​9 – Workin Ona Mystery (David Miller/Ron Burke)
​10 – Warrawee Vital (Sylvain Filion/Ron Burke)
​AE – My Pal Joe (Doug McNair/Gregg McNair)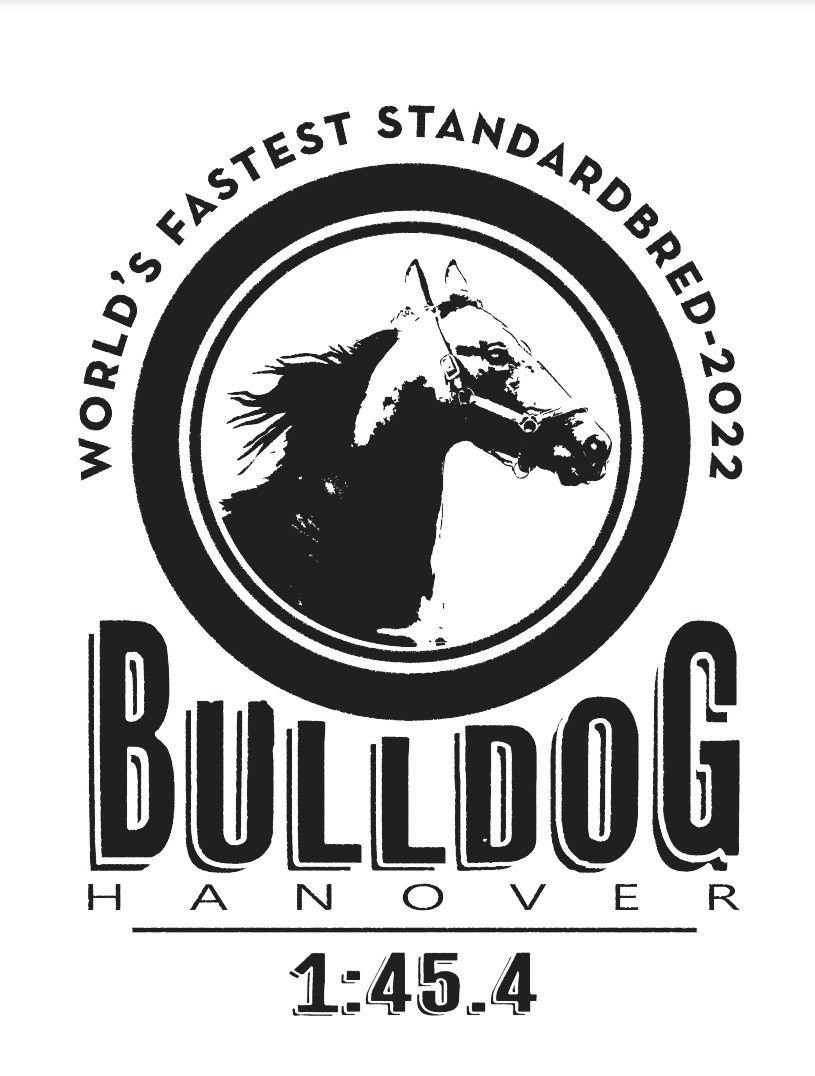 Mark McKelvie Sr. Manager Communications, Woodbine Entertainment