WOODBINE WINTER REPORT – SANTINO DI PAOLA & FRANCINE VILLENEUVE
Each week, until the end of March, we'll look at key Woodbine-based horses and horsepeople, and also share other important news and notes.
TORONTO, March 16, 2022 – Each week, until the end of March, we'll look at key Woodbine-based horses and horsepeople, and also share other important news and notes.
​
​From horses on the Queen's Plate trail, to catching up with Woodbine trainers, the weekly report keeps racing fans and the racing community in the loop.
​
​In this week's report, trainers Santino Di Paola and Francine Villeneuve to talk about their respective 2021 campaigns and upcoming 2022 seasons, plus more.
Tracking Success: Santino Di Paola
24 career wins

Top horses include D's Ben, Bode's Tipsy, Enchant Me, D's Soul and Papa D

Recorded a career-best 12 wins and $265,430 in purse earnings (U.S.) in 2021

​Top moments from 2021:
​"There were a few top highlights from last season. I think Bode's Tipsy's two wins were pretty exciting. They definitely stand out in my mind. Just the way he was able to show such dominance over his rivals… it kind of just gave me chills and gives me the hope for a strong season with him this year. Even with a shortened season, we were able to gather up a dozen wins (82-12-6-8), a 15 percent win average and 32 percent top three and over 50 percent hitting the board for the top four. I was pretty proud of that. I'd also have to say that making the top trainers' list at Woodbine was definitely one of the big highlights of 2021. It's basically wrapping up a breakout season for our team and it's something that I hope to improve on and move up the list this season."
​
​Ones to watch in 2022:
​"I'm looking forward to all of them running and performing. I know that's not typically the answer people are looking for, but they are all a part of the team. It doesn't matter to me if they are a $5,000 claimer or an allowance horse. My favourite winner last year was a $5,000 claiming race won by D's Ben. Just the grit and fight he showed to win that race all the way on the lead was just such a thrill. Afterwards, the team was so proud of him for digging deep and getting that victory. I will give you two names that I'm looking forward to. I'm excited to have a fresh Bode's Tipsy back on the turf and hopefully in some of the turf stakes we have here at Woodbine. The other one I'd have to say that piques my interest more is a filly named Gav's Dream Girl that showed a lot of promise in the one start I was able to make with her. She got into all types of trouble but managed to still run a solid second. We have high hopes for her to develop into a nice three-year-old."
​
​Strength in numbers:
​"I'll have between 16-20 horses in the barn this year, depending on if we claim the odd one or buy any babies at OBS."
​
​Plate and Oaks hopefuls:
​"I have a few horses that are three-year-old Canadian-breds, but they would have to show that they would belong at that Queen's Plate or Woodbine Oaks level. Time will tell."
​
​Chasing goals:
​"I definitely want to get over that 12-win mark we had last year. I figure if we keep working hard and we have a few more months to play with this season, it's definitely possible. Another goal is to win a stakes race. I think we have a couple horses with the talent enough to definitely run in some stakes races this year. Hopefully, with some luck we can cross that infield."
​
​Final furlong:
​"I've learned that you have to trust yourself and keep your head down and just let the work you and your team speak for itself. I've always been pretty humble and anyone who is in this game knows that if you aren't humble, the horses will humble you. It's been a learning curve starting out on my own without the experience of being an assistant trainer. But I'm pretty happy with the program we have and the team we have created over the last few years. I think last year was just the start of me being able to apply what I have learned in years past and allowing myself to be confident in my choices. Confidence is something I think that comes with experience and when the wins follow like they did last year, it kind of reassures you that you can do this and compete with the bigger names out there and start to make a name for myself. Basically, keep your head down, work hard and do your best and pay attention to the small details. Those are what win races."
Trainer Talk: Francine Villeneuve ​
Need to know – Francine Villeneuve was born in Ottawa and moved to Fort Erie, Ontario, in 1990. She began her career on the racetrack in 1984 as a hotwalker at Woodbine in Toronto. She rode her first horse in 1987. Her career not only spanned Ontario and Canada, but also involved international events in Japan, Trinidad, Jamaica and in the U.S. In 1995, Villeneuve moved her business to the Fort Erie Race Track. On October 31, 2011, she became the first female jockey in Canadian history to reach 1,000 career wins. Her impressive career included a number of memorable highlights, including riding in the Queen's Plate, Prince of Wales and Breeders' Cup Distaff with Wilderness Song. Villeneuve also received the Avelino Gomez Memorial Award for contributions to racing. She became the first female rider to receive this special honour, joining such legends as Sandy Hawley, Larry Attard and Robin Platts. As a trainer, Villeneuve has also enjoyed success, including a 22 per cent strike rate in 2019, along with two stakes victories.
​
​On her 2021 Woodbine season:
​"It wasn't a bad season at all, especially with it being a shortened one. We ended up acquiring some pretty cool horses. We ran Richiesinthehouse [a gelded son of Sidney's Candy] against Pink Lloyd in the Grade 2 Kennedy Road and he finished second, just a half-length behind. That was very exciting. We had the nice Ontario-sired two-year old, Classy Whisper, who showed some talent. It's nice to go into a new year with a three-year-old who has a bright future. We can't wait to see how he progresses in 2022."
​
​Ready to go:
​"It was nice to end off last year on a strong note. That obviously gets you excited and optimistic for this year. Right now, we have 12 in the barn, and that will soon be 13. Lomaki Force, we wanted to run him on the dirt, and he finished third at Laurel. We claimed him off Chiefswood at the end of the meet – he had just broken his maiden at Woodbine – and we wanted to give him a couple of starts before the season starts here. I only have one two-year-old, an Ontario-sired filly, which will be fun. I'm very anxious to get this meet rolling."
​
​Going with the flow:
​"As much as you want to get things going, it's all about the weather, especially at this time of the year. That's part of the challenge of being a trainer in Canada. But it hasn't been too bad. We've moved in earlier this year, which has been great. You have to go day by day, and always ensure the horses' health is the top priority."
​
​Goal setting:
​"I don't really set goals. I just want them to run well. Of course, I'd like to win more races each year. I think, if anything, the hope is to run horses at higher levels. That's what we're striving for, to have higher-quality horses."
​
​Final furlong:
​"I think a big thing (what she learned as a rider to help her as a trainer) is reading the horse, seeing how they feel in the mornings, how they work – I think as a rider you get a good feel for that. You can read how they are progressing a little bit more when you're on their backs, and you can communicate with the rider because you can relate to what they are saying. Not that other trainers can't, but I think having been there is a definite asset. I consider myself a patient trainer and have been lucky to have owners like John Scott, who are patient with the horses. Our goal is to have longevity with our horses."
​
​2021 Race Rewind:
​Watch as Artful Ballerina, at 6-1, recovers to win the Georgian Bay Stakes, on August 7, 2021.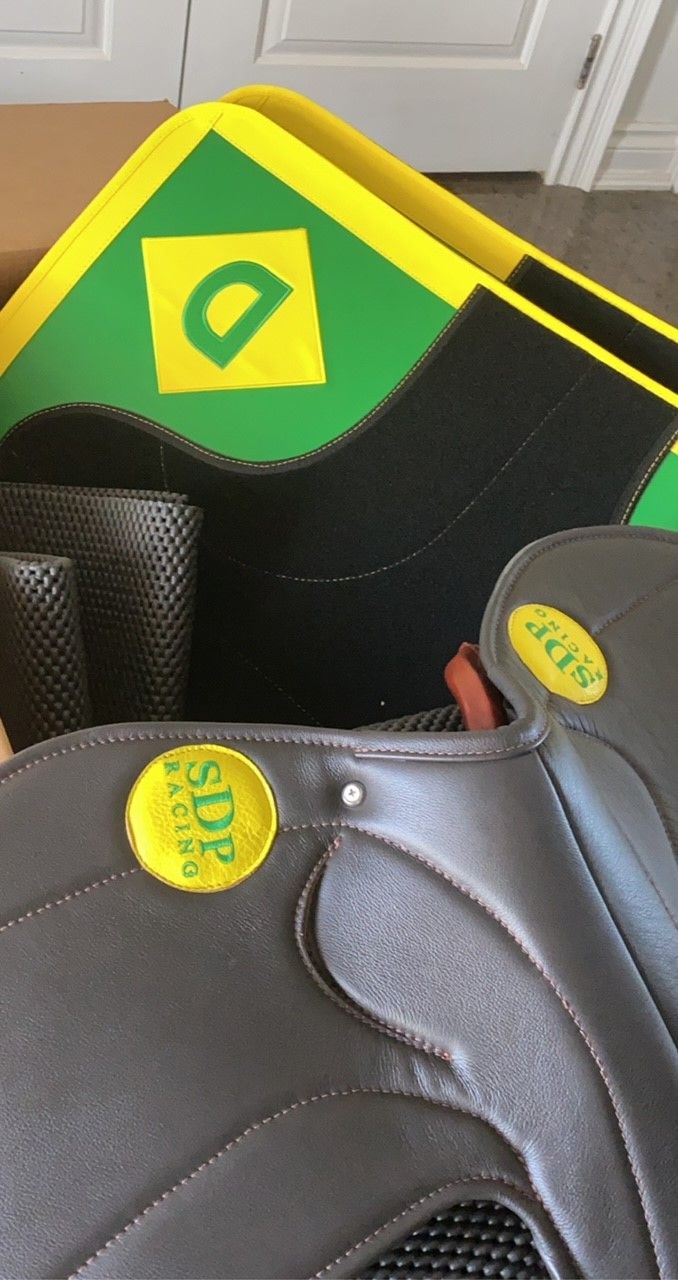 Chris Lomon Sr. Writer, Managing Editor, Woodbine Entertainment